Shiatsu Massage Booking and Prices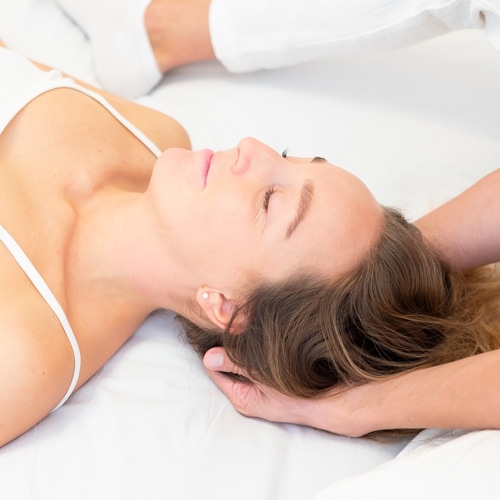 Shiatsu Massage Booking
In my online booking calendar, you can quickly and easily find your suitable Shiatsu appointment. Book your massage directly here!
How much does a Shiatsu Massage cost?
Cost for a Shiatsu treatment
My Shiatsu treatments (60 Min.) are "Pay-what-you-want". This means you can choose, within a range of 85 to 135 EUR, what you'd like to pay.
You can pay in cash, with debit card, credit card, and Apple Pay.

Why "Pay-what-you-want"?
It's important to me to offer Shiatsu to people with different financial capabilities.
The idea is that some clients are happy to pay a bit more, making the treatments more affordable for others.

When can I choose the price?
You simply decide after each treatment what the treatment was worth to you and what you'd like to pay.
Will my insurance cover the costs of Shiatsu treatments?
Most private insurances cover up to 80% of the Shiatsu treatment costs upon medical prescription. This includes, for example, Uniqua and Merkur insurance. Please check your insurance policy for further details.

What's included in the 60 minutes of an appointment?
The 60 minutes include a short conversation as well as the treatment itself. After the treatment, you're welcome to lie down for a few more minutes and feel the effects.
Are there longer Shiatsu treatments available too?
I also offer 90-minute Shiatsu massages. In this longer massage, you can delve deeper into the Shiatsu experience. I also like to combine 90-minute Shiatsu with sound treatments using gongs and singing bowls. A truly special relaxation experience!

Can I try out your Shiatsu first?
I'm happy to offer short appointments for an introduction. During an introductory appointment, we get to know each other for 15 minutes, after which I'll show you for 15 minutes how I work with Shiatsu. The introduction is free of charge.

Book Now